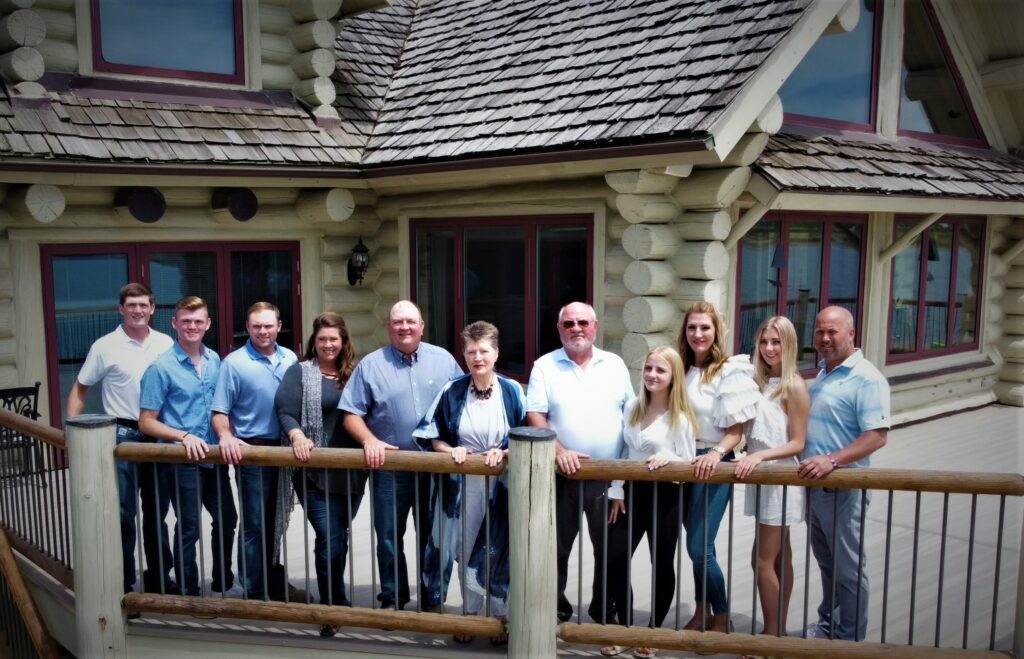 We keep honesty and fairness at the forefront of our business practices. We strive to offer the most competitive prices on the highest quality materials while maintaining a consistently higher level of timely customer service.
Bowes Construction, Inc. was started as an aggregate production company by Lyle and Marcia Bowes in January of 1975, but as we like to say, it has roots that go back decades before that.
Marcia's father, along with his brother, owned a highway heavy road construction company called Mannerud Construction, which started in the late 1940s. Lyle Bowes, not long after serving in the Vietnam War, was honorably discharged from the Army decorated with among others, the Bronze Star Medal with the V device for Valor.  Seeking employment, he applied at Mannerud Construction in Brookings where he was hired as a truck driver. 
This is where Marcia and Lyle met leading to marriage and the start of a family. Jason Bowes was born in 1972.  One year later tragically Marcia's dad died of a heart attack while working on a construction project in Badger.  Mannerud Construction dissolved shortly thereafter, but Lyle and Marcia purchased some of the assets and went on to start their company along with a partner.
After journeying as a new business, Marcia and Lyle decided to expand their family a little more and, in July of 1975, Miranda Bowes Peterson was born. The early times were a bit bumpy and after a few years, it seemed that the partners no longer shared the same vision and Lyle and Marcia bought their partner  Butch Oseby out in 1981.
To make this buy-out a reality, it took not only the courage and vision of a young married couple with two small children and a substantial amount of debt, but it also required having a bank stand behind these entrepreneurial people offering financial backing, and even more than that, they were offering guidance and friendship.
It was Van and Bob Fishback and First Bank and Trust who provided the support that established a relationship that has stood for over four decades. These weren't easy times to be a young business, over the years, some of the challenges facing business owners were double-digit inflation and interest rates as well as escalating prices at the pump. Around that same time, another impactful change was taking place. 
As Bowes Construction continued to grow, so did the staffing needs.  And with both of her kids in elementary school, Marcia decided to "officially" join the company in a career that went on to span three decades. During her early years, computers were starting to be marketed as a productive and innovative tool for business and Marcia introduced them to the company.  She recalls with a vivid memory about this, the sales pitch was actually, "Do you really want to have to work all day? Wouldn't you rather go to the beach in the afternoons?"
However, the computer doubled her workload because she was consistently hampered by a barrage of program errors. You see, back then, she was not aware of a software package she could install but rather she hired the local computer guy to write a series of binary code commands. It seemed every time he addressed one issue with a command change, it would mess up something else.
A few years after the company transitioned "not so easily" into the computer age, a business opportunity came knocking.  Up until 1991, Bowes Construction had been focused on aggregate production as well as trucking and laying aggregate to create a strong road base for asphalt, concrete, or gravel. One of Bowes' customers was an asphalt producer and paver headquartered in Dell Rapids who did most of the asphalt work in the area.  Lyle was approached by this customer, asking if there was any interest in purchasing his company. After a lot of discussion with each other and Van, Marcia and Lyle decided they would purchase the asphalt plant and the asphalt paving operation. With this acquisition came tremendous opportunities but also growing pains. 
The company doubled in size in what felt like to some as overnight.  Along with the extra volume came the innovation of the software which allowed job costing and equipment costing. Through the years, the software has continued to change but the system of tracking the job and equipment costs is still in place to this day and we feel it is an essential part of our company's continued success. Around the time when the asphalt plant acquisition was taking place, there was another transformation happening, the congressional enactment of the Disadvantaged Business Enterprise (DBE) provision. To meet the requirements the government had established for disadvantaged and women-owned businesses, Marcia and Lyle started a company that would own the asphalt plant as well as specializes in asphalt road recycling. 
JaMir Reclamation, which in true working-mother spirit was named after her children, would be solely owned by Marcia. So not only was she one of the first women in South Dakota to own a road construction company, one of her company's main services was recycling long before "going green" became a nationwide movement. 
You see, Marcia and Lyle have always thought about things bigger than themselves. How they could be impactful in a positive way to their customers, employees, their community, the environment was not a slogan for them.  It was their culture, it came so naturally, it was second nature. It wasn't too many years after the creation of JaMir Reclamation that a few more events took place that would set the course of the company on the path to where we are today.
In May of 1994, Miranda Bowes Peterson started her career with Bowes Construction.  October of that same year, after Jason Bowes was honorably discharged from the Marine Corp, he started his career at the company as well. Six years after that, in Y2K (remember Y2K was supposed to be a life-changing event, so much panic about computers shutting down, and instead we watched as the new millennium was celebrated in various time zones around the world, and thankfully nothing bad happened??) However something great happened that year,  another crucial team member was added because Miranda Bowes Peterson married Eric Peterson. With a new team, thanks to Jason and Miranda common values were established to ensure the success of the business.
This is when the Bowes family learned very quickly a value that has been important in their family business culture and they have no doubt that it is probably the most  important in a lot of family businesses, "Do what it takes to get the job done."
Today, Bowes Construction is a second-generation family-owned business.  In 2012, after more than two years of putting the transition together with the help from advisors and support of the family, Jason and Miranda completed the buy-out from their parents. Because the DBE rules changed, it made sense to merge JaMir into Bowes. Bowes changed their corporate structure and their fiscal year-end and established LLC entities for their properties. 
The real story though is the human aspect of it all. Working in a family business comes with great rewards and great challenges. Striking a balance between personal emotions and business rationale takes effective communication and being very intentional in the direction the company is moving. Bowes Construction has had its share of disagreements.  In the end, though, they have been able to come together and find solutions. Bowes Construction believes they are able to find solutions because they share the same common values, the same core beliefs and those are what continue to drive the company.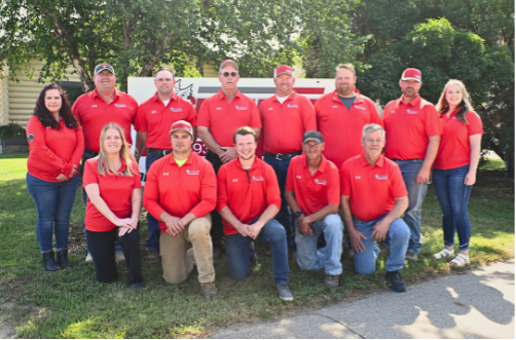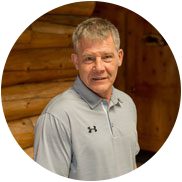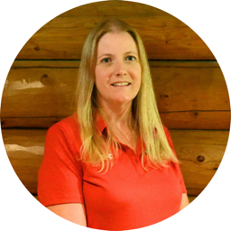 Elizabeth Owen
Accounting / Billing Administrator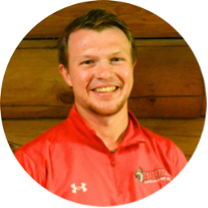 Kesmond Willert
Marketing/Public Relations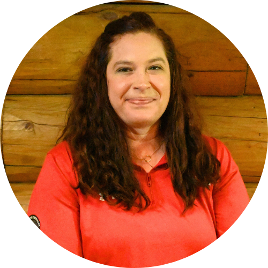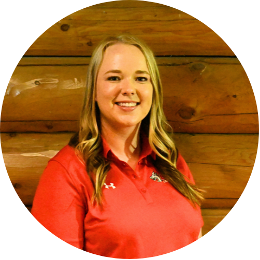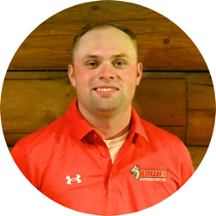 Cole Schneider
Estimator/Project Coordinator
Austin Gee
Estimator / Project Coordinator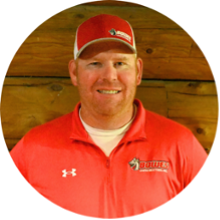 Joey Gilsdorf
Estimator / Project Coordinator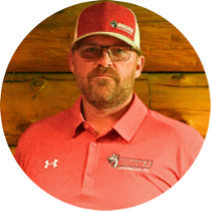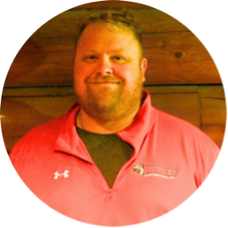 Tim Granum
Aggregate / Equipment Supervisor